As I wrote at the beginning of my train trip, posting would be difficult with a sparse internet connection, and photos became impossible. So, I'm adding pictures to this post.
Why I Love Traveling by Train
One of the main perks of long-distance train travel is the ability to get a good night's sleep in Amtrak's onboard private sleeping accommodations, whether it be a roomette or a bedroom. I love the comfort and privacy of Amtrak's private sleeping room and being able to arrive at my destination rested.
While I've already mentioned some of the basic features of the roomette, according to Amtrak, riders cite these perks as the main reasons they love booking this accommodation.
1. Think of it as a hotel room on the tracks
Equipped with a landscape window in every room, as well as two comfy seats, two beds, outlets, and a fold-down table, Amtrak's roomette is a home away from home on the train. Plus you get loads of amenities for ultimate comfort, including bed linens, pillows, temperature controls, lights, bed-side storage nooks, and outlets for all of your devices. Most importantly, roomettes give you the privacy and social distancing that keep you safe and healthy. Close the door, take off your mask, and enjoy the view!
My Tip
Pack all you need in one small overnight bag and let your other larger-sized luggage get put in stowaway so you can have even more space inside your roomette. Or better still, check the bags you won't need through to your destination. No managing luggage getting on and off the train.
2. All your meals are included
One of the biggest perks of a roomette – the food is included! Full breakfast, lunch, and dinner can be brought directly to your room which is perfect to keep social distancing. You can enjoy good food, drinks, with a window seat to view incredible scenery. In addition to our regular menu items, kids can get all their favorites onboard. All food onboard is handled with the utmost care for your health and safety.
3. You have a dedicated room attendant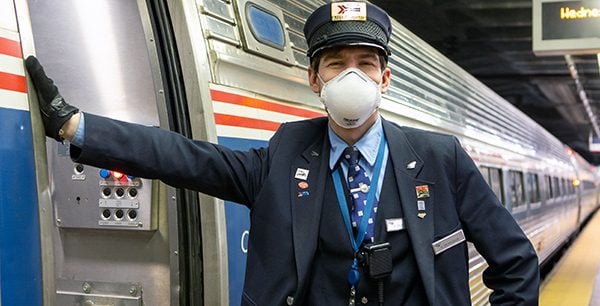 With any Amtrak sleeper car reservation, you get a friendly, dedicated, and train attendant who will book meal reservations for you, make and take down your bed, tell you when your stop is coming up, and even tell you some great stories of life on the rails. Each train attendant is required by Amtrak to wear their face mask at all times while onboard.
4. You have access to the first-class lounges at stations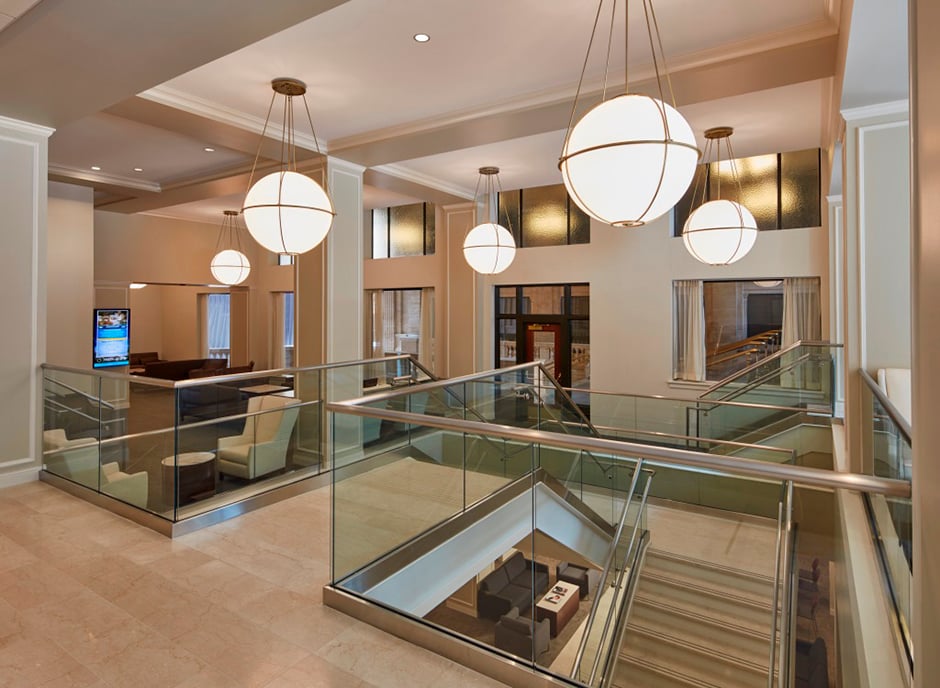 Anyone who books a sleeper accommodation has access to Amtrak's comfortable first-class lounges where they're available. Relax and enjoy comfortable, quiet lounge seating, complimentary non-alcoholic beverages, snacks, and internet access. And attendants in the lounges are available to assist with reservations, ticketing, and local information.
If you arrive earlier, leave your luggage at the First Class lounge, and you can explore before your departure!
My destination was my hometown, St. Louis, Missouri. It was a stressful visit. I saw how frail my mother has become since I last saw her — before the pandemic. The sharing of family heirlooms was stressful and unfair. I needed the quiet and solitude of traveling by train to process and de-stress from family business.
St. Louis, Missouri
Missouri never did follow the FDC pandemic guidelines. Both sides of my family–including my mom–had COVID. Some of my family members refuse to be vaccinated. This made me nervous since Washington state has been very observant of all the guidelines. I'm sure my Missouri family thought it strange that I didn't hug them and kept my hands behind my back when people wanted to shake hands. On the train from Chicago to St. Louis–a commuter train without sleeping cars–we encountered many Missourians and Illinois residents who would cheat and pull their masks down in defiance of the train conductors enforcing the mask rules. It was an eye-opening experience to be in red states. If nothing else, we were assured that we had made the best decision for us to live in the Pacific Northwest.
Larry has eight brothers and sisters, and he wanted to see them, as did I. However, this is a family divided over COVID protection observances. To avoid exposing my 85-year-old mother to COVID, we scheduled the family dinner for the night before we left and said goodbye to my mom in the afternoon.
Coming Down Ill in St. Louis
Our train departed at 6:30 a.m., so we chose to stay in the Hilton at Union Station. That morning when I woke up, I knew I was ill. But, Larry had packed rapid COVID tests, and mine came back negative. As the day progressed, I had the flu/head cold. So, we just stayed in our sleeping room, ate our meals in the room, and just isolated ourselves from other passengers. Once home, we both visited the pharmacy and had another COVID test, which came back negative.
I'm home now. I am sleeping a lot and trying to get back to work again.
All Aboard
I'm already looking forward to another train trip.
Debora Ragland Buerk
The Write Stuff
Looking at life from a different POV.